Allianz concludes Formula E race season in New York City with celebration of art and technology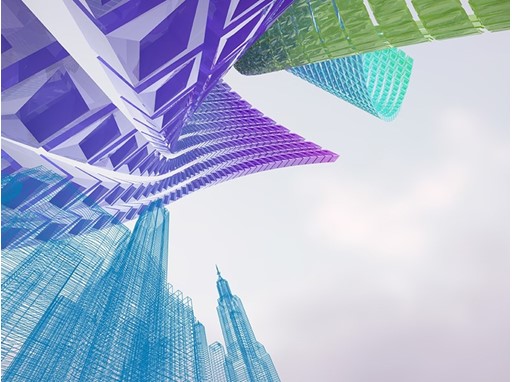 Allianz Explorer Zone at e-Village offers cutting edge immersive virtual reality experience
Partnership with MoMA allows visitors to experience the work of artist Bodys Isek Kingelez both in person and through virtual reality
Explorer Micro-Conference at MoMA PS1 investigates how the collaboration of different disciplines could create a more equitable city
New York, July 10, 2018 – As the Formula E Racing season draws to a close, Allianz, Global Insurer also known for its Asset Management companies PIMCO and AllianzGI, chose the occasion of the double header race finale in NYC as a celebration of its Global Explorer Program. Building on the company´s long term partnerships with The Museum of Modern Art (MoMA) and the global ABB FIA Formula E Championship, Allianz creates an immersive virtual reality experience for museum visitors and race fans alike. Topping off the race season, the company invites New Yorkers to join the Explorer micro-conference –
NYC edition at MoMA PS1 to discuss collaboration and co-creation between disciplines as science fact and science fiction begin to merge.
"Collaboration and co-creation between disciplines, people and partners enables innovative and sustainable solutions for the future. And with the support of our amazing global art and mobility partners MoMA and the ABB FIA Formula E, we have the unique opportunity to explore the visionary power of technology and art here in New York City and invite New Yorkers to join us in exploring the future", says Jean-Marc Pailhol, Head of Group Market Management and Distribution at Allianz SE.
As ten race team teams battle it out against the iconic backdrop of the Manhattan skyline in a bid to be crowned Formula E season 2017/18 champion, Allianz offers visitors of the race in Red Hook, Brooklyn the possibility of exploring the future in a unique full body virtual reality flight experience. The cutting edge technology experience allows visitors to soar through four uniquely created virtual universes. Starting off in the New York of today, the flight takes explorers into the future - encountering many of the technologies that are already in place from manned drones to unmanned AI vehicles, before finally touching down on Mars of the future. Taking an unexpected turn, the experience allows the visitors to change perspectives and view the future through the eyes and work of artist Bodys Isek Kingelez as they sail through a precisely modelled virtual recreation of the artist's spectacular, large-scale city sculpture Ville Fantôme (1996).
Allianz is the lead sponsor of the first U.S. retrospective devoted to the work of visionary Congolese artist Bodys Isek Kingelez (1948-2015). Currently on view at The Museum of Modern Art, Bodys Isek Kingelez: City Dreams features more than 30 of the artist's "extreme maquettes—which take the form of intricate sculptures that suggest utopian possibilities for global urban sites. City Dreams includes an interactive virtual-reality experience of Kingelez's largest cityscape, Ville Fantôme, developed by Third Pillar and in partnership with Allianz, which allows visitors to virtually traverse the imagined city. With this special feature, Allianz and MoMA present a unique opportunity to explore the incredible detail that characterizes the artist's work, and gain new perspectives into his process and vision.
A deeper exploration of this theme will also be focus of the last Explorer micro-conference in NYC. The last conference of the season running alongside the Formula E 2017/2018 racing calendar will be the highlight of the popular series. Joining forces with global art partner MoMA and with media partner Futurism, a panel of visionaries and innovators from engineering, technology, art, governance, and design will come together to discuss who holds the key to progress. Taking place at MoMA PS1 in Long Island City, Futurism´s CEO Alex Klokus will guide a debate and discussion with an expert panel to investigate how the blending of disciplines can create more equitable, vibrant, and sustainable cities.
Copyright-free video footage and interviews from the events will be released on Friday 13th and Saturday 14 July.
Summary of Allianz Explorer Micro-Conference
In the Kunsthalle of MoMA PS1 in Brooklyn, Alex Klokus, Co-Founder and CEO of Futurism hosted the Allianz Explorer Micro-Conference on how we will shape the future of cities. From crowdsourced laws to using technology as a time machine to the role of architecture and design in building humane cities, the conference touched a broad spectrum of topics and opinions. The illustrous panel, consisting of Beth Noveck, former US deputy Chief Technology Officer, currently Director of Governance Lab and a Professor at New York University, James Ramsey, co-founder of Raadstuff and creator of the Lowline as well as a former satellite engineer at NASA and Paola Antonelli, Senior Curator for Architecture and Design at the Museum of Moden Art (MoMA) and its´ founding Director of Research and Development, offered personal and professional insights on the past, present and future of cities in an engaged and passionate discussion.
Klokus, renown futurist, opened the conversation by challenging the panel to think about the past and the present to ideate what makes a city future-proof. Antonelli opened this segment by stating that the future "becomes almost flavorless" without the past, stating that New York City, while certainly not at the forefront of employing and deploying new technologies "is still loved by everyone, because the past is so present". This is something she believes holds true for old civilizations as well– "whenever the past comes into play, it makes for a more humane dimension". This sentiment was echoed by James Ramsey, who shared that in his personal trajectory from being a NASA engineer with a "very futuristic view of how things should be" to becoming an architect and "urban archeologist" (Klokus), he has come to understand that the beauty and richness of cities, especially New York, lies in the "thick, dense overlapping layers of history that make the beauty of the urban experience". He feels that using the cutting-edge technologies to create such an ambitious project such as the Lowline is almost a "method to connect with the past". Beth Noveck added that these layers can also be virtual (i.e. layers of institutions) and said that studying the past can give instructions on what can happen in the future. For example, there are positive examples of the "radically participatory democracy of ancient Greece" but also examples that act as a deterrent like the Germany and Austria of the 1920´s when "institutions didn´t just bend, they broke".
When it comes to technology's role in future cities, empowerment of the public is crucial, and technology can be the enabler of this, according to Noveck. Such empowerment and willingness to participate can also be cultured in citizens through museums and creative spaces, added Antonelli.
To Noveck, cities will thrive when their governments are agile and adaptive: "we can't set rules and walk away anymore", she stressed. "Technology is changing too fast for that to be the de-facto response".
Convincing everyone to participate and assume responsibility requires cities and their communal spaces, like a museum, to be more than just physically accessible, Antonelli notes. "It´s not just about getting there (…) It means to be invited and giving people the opportunity to feel invested, like through co-creation (..). Co-creation really is the way of the future". Though as Ramsey pointed out, some co-creation can get tricky if the details of ownership come up. Noveck feels a way to create more community engagement is to use disruptive technologies like Blockchain for highly localized use – i.e. in the creation of civic currencies, meaning minting local currencies that can be used locally to increase engagement.
Ramsey and Noveck agreed that big data is an incredibly important future technology on the horizon. "The application of enormous amounts of data is a powerful and seductive tool," says Ramsey. But for both of them, it's important that human experiences is not reduced to simple data points but that big data is complemented by what Noveck refers to as "collective intelligence technologies (…) that allow us to speak with people at scale". The complex reasons citizens want the things they want needs to be a in the focus of attentioan just as much as the increasing possibilities of statistical analysis.
Projecting into 2050, Antonelli and Ramsey both hope it's not the metallic overly-efficient future so many have painted.They want it to reflect the beautiful ways our cities have grown for millenia and to be a continuation of the character of its past. Antonelli added her view on New York City, stating that people will always make a city and people want a city filled with history. Noveck adds that much of what we deem to be the future has already materialized just not at the same speed everywhere: "the future is already here, it´s just unevenly distributed".
CONTACTS
Kathrin Zechmann

Communicator Sponsoring & Branding

Germany

kathrin.zechmann@allianz.com

49 89 3800 18475