Embracing The Speed of Change. Allianz Reveals Major Mobility Projects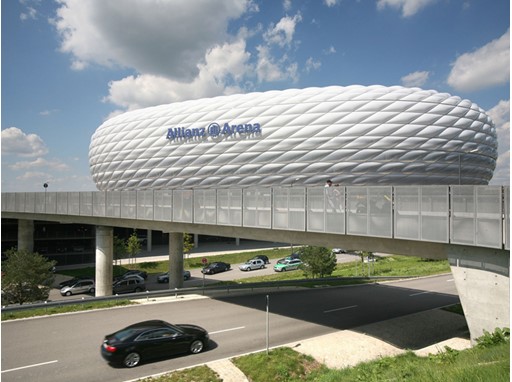 Allianz unveils global strategic electro-mobility partnership
Winner of the Super Human Sports Design challenge announced
Allianz Digital Native Advisory Board' launched, members aged 16-18
Allianz announcements in Paris ahead of Formula E race
Allianz is reinventing itself for the digital era. Its mission is to embrace the speed of change and move from insuring to reassuring by becoming an enabler and accelerator for innovators and ideas. As part of this transformation the so called 'Explorer´s Allianz' announced details of three major projects at a press event in Paris.
"This Explorer´s Allianz demonstrates the company´s shift from being an insurer, focused on mitigating risk, to also becoming a reassurer, an enabler of trust, and enabling a society on the move," said Jean-Marc Pailhol, Head of Group Market Management and Distribution.
Alongside its partner QEV, Allianz is sharing the vision to bring electro-mobility to the world. In the Philippines it's acting as an accelerator in green transformation by insuring the replacement of motors in Jeepneys - the most popular form of public transport there. An electric Jeepney has been on show on the streets of Paris.
"QEV and Allianz share the same ambition and vision for electric mobility: anticipating what is going to happen and anticipating the customers' needs on a global scale," says Pablo Negre, Chief Executive Officer of QEV. "Furthermore, Allianz is able to provide the network of countries which QEV is developing its business model, hence enabling the development of tomorrow's mobility."
Another project is a crowd-sourced design challenge to develop mobility devices to level the playing field for people of all abilities. The winner of the first phase of the challenge - Super Human Sports Design - has been revealed at the Paris press event. John Bukasa is a multi-awarded freelance designer who has designed various vehicles in collaboration with Launch Forth over the past 8 years.
"Launch Forth is excited to be working with Allianz as one of those forward thinking companies that are embracing this shift," said LM Industries, Inc.'s Chairman and CEO John B. Rogers, Jr.
The shift in thinking and acting is also demonstrated by the announcement of the creation of the 'Digital Native Advisory Board'. It will support Allianz in understanding a generation that has grown up with the Internet and mobile devices being a part of their everyday lives.
"Allianz has stepped back from conventions to create listening and learning opportunities that will help us to understand what matters most," said Allianz's Jean-Marc Pailhol. "To encourage and enable exchange and future co-creation of curious minds is the way to design services and products that will meet customers´ future needs."
Unveiling these projects in Paris puts the spotlight on one of Allianz's most advanced markets. "There is a true revolution in the way we choose and use transportation. Tomorrow's mobility is shared, connected and multimodal. To foster and accompany these changes, Allianz France works with start-ups and key actors to create more flexible and sustainable urban mobility solutions. Our challenge is to understand fully the consequences of these innovations while tailoring our insurance models to meet the users' needs. More than changing the way we travel, new mobility forms are deeply modifying the way we live together and share space," says Delphine Asseraf, Head of Mobility Ecosystem at Allianz France.
These partnerships and programs are the latest examples of how Allianz is leading the insurance industry into a new economy. The announcements have been revealed in Paris ahead of the next leg of the global electric street racing series Formula E.
CONTACTS
Kathrin Zechmann

Communicator Sponsoring & Branding

Germany

kathrin.zechmann@allianz.com

49 89 3800 18475