Morocco Rising. Innovators and entrepreneurs to meet in Marrakesh to offer their visions of the country's future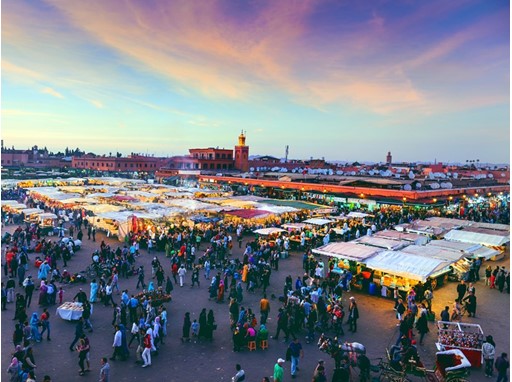 Entrepreneurs to gather in Marrakesh as part of the Allianz Global Explorer Program.
Panel to discuss whether Morocco has what it takes to become a start-up nation and how the country is modelling its way to sustainable growth.
Social entrepreneur Manal Elattir, founder of the ethical e-commerce retailer Asila, to explore and explain the role of women in the nation's economic growth.
Event running alongside the international electric street racing championship, Formula E.
Media assets will be made available for journalists to access and download.
Morocco is more synonymous with souks than start-ups. But - within the international business community - this perception is starting to change. On Saturday, January 13 a panel of innovators, social entrepreneurs and local business creators will discuss the growth of the entrepreneurial spirit in Morocco and how technology is enabling them to drive sustainable change and overcome challenges facing them particularly social mobility.
One of the panellists is the inspirational Manal Elattir who led the first social entrepreneurship movement in Morocco and has trained more than 1800 female artisans and entrepreneurs.
The event in Marrakesh is running alongside the Formula E Championship, the world's first fully-electric international street racing series. Allianz is a flagship partner with Formula E.
Copyright free media assets including high resolution images, event footage and interviews will be made available for journalists to access and download via TheNewsMarket.com
from Monday 15
th
January at 0700 CET.
Background
The event forms part of the Allianz Global Explorer Program, a series of global and local partnerships, digital and physical activations and crowd-generated content platforms that calls out to curious minds around the globe. The Marrakesh leg of the program will focus on how (disruptive) technologies are enabling people in Morocco to create ways to better connect - rather than to divide - human interactions
"The Allianz Global Explorer Program is a manifestation of our curiosity and helps us to develop the right expertise. We want to accompany courageous and curious people and encourage them to live a full life," said Jean-Marc Pailhol, Head of Group Market Management and Distribution at Allianz SE.
Media assets from the Allianz Global Explorer launch event in Hong Kong, are free to access and download. Just follow the link.
TheNewsMarket is a news distribution hub offering journalists free downloadable content in the form of interviews/soundbites, b-roll and high resolution images.
CONTACTS
Kathrin Zechmann

Communicator Sponsoring & Branding

Germany

kathrin.zechmann@allianz.com

49 89 3800 18475